Dryer for Metal Coil Processing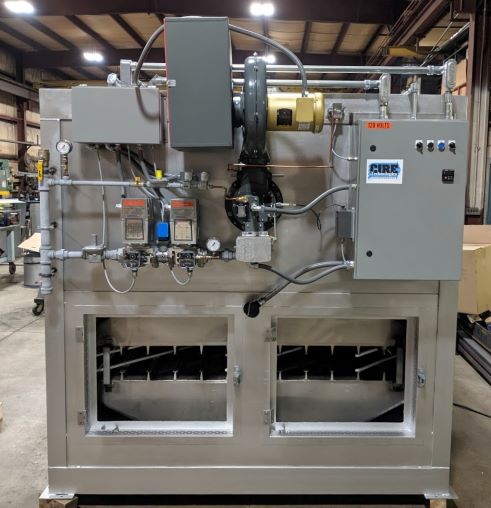 Cire Technologies is proud to announce it has completed the design and fabrication of a metal coil dryer to be utilized by a metal finishing company in Mississippi.
The dryer utilizes hot air, direct impingement, both above and below the metal coil to remove the water retained from previous processing.
All interior surfaces of the dryer are fabricated out of stainless steel. The housing includes four inches of insulation and an aluminized steel exterior skin.
The dryer was completely assembled, wired and piped before shipping. A Maxon Corporation, Ovenpak, natural gas burner provides the heat for the dryer and the gas train components and flame safeguard are manufactured by Honeywell.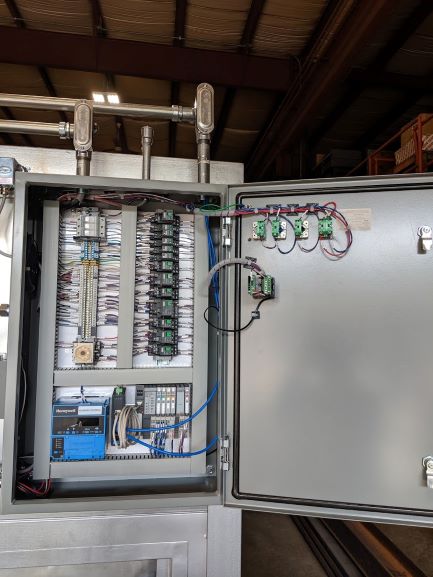 Both the supply/ recirculating air and exhaust air fans include Allen Bradley variable speed drives, which are connected to the main control system utilizing Ethernet protocol. An Allen Bradley I/O module is included to connect the dryer control system to the production line control system.
The project was completed on time and on budget.